Valve Gate-SVDT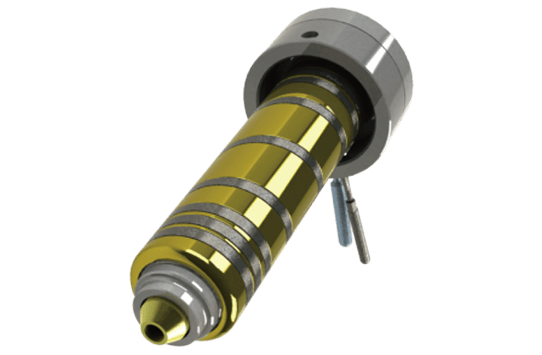 Introduction
For the valve pin bushing is integrated with the nozzle, the structure of manifold become very simple, and therefore this series is most suitable for the multi-cavity application.
There is a pin in the nozzle and drive by pneumatic or hydraulic to open or close the nozzle. When the valve pin open / close can control the melt filling.
Especially for the big gate design, the valve pin will seal the gate after packing process to prevent the stringing and get the unapparent gat mark.
Specification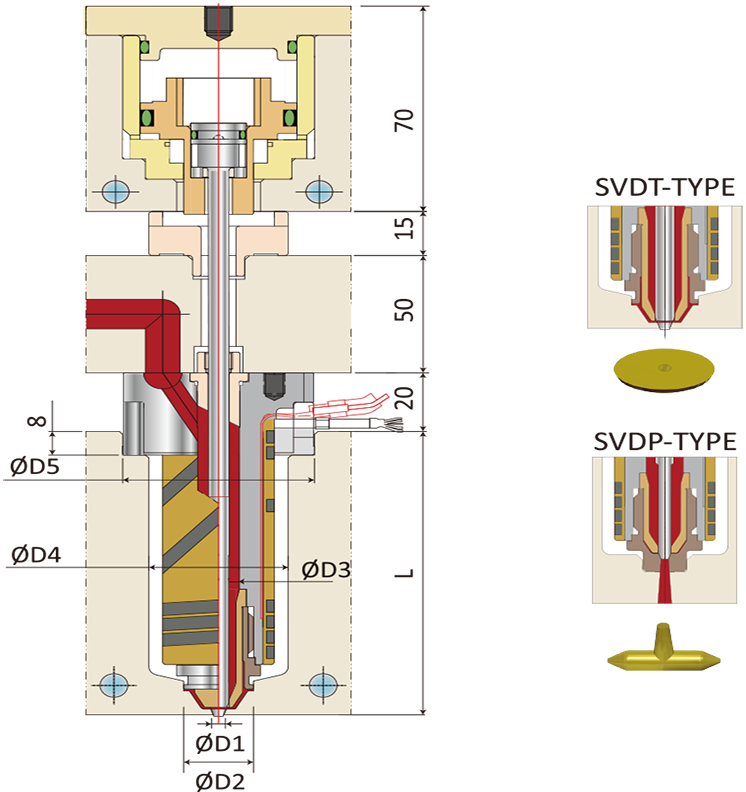 | | | | | | | | |
| --- | --- | --- | --- | --- | --- | --- | --- |
| Type | SVDT 18 | SVDT 38 | SVDT 48 | SVDT 58 | SVDP 38 | SVDP 48 | SVDP 58 |
| Ø D1 | 0.8~1.5 | 1.5~2.5 | 3.0~5.0 | 5.0~7.0 | 1.5~2.5 | 3.0~5.0 | 5.0~7.0 |
| Ø D2 | 8 | 15 | 20 | 25 | 12 | 14 | 20 |
| Ø D3 | 5 | 8 | 12 | 14 | 8 | 12 | 14 |
| Ø D4 | 16 | 30 | 40 | 45 | 30 | 40 | 45 |
| Ø D5 | 32 | 42 | 55 | 60 | 42 | 55 | 60 |
| L | 60~120 | 100~250 | 100~400 | 100~600 | 100~250 | 100~400 | 100~600 |
Related
Products
( View the Other Products here )