Valve Gate-AVMT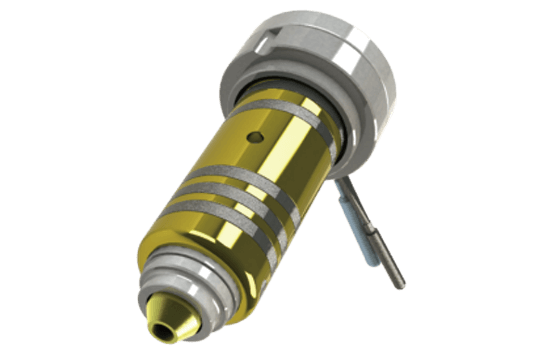 Introduction
Suitable for large-scale parts or complex shape parts.
There is a pin in the nozzle and drive by pneumatic or hydraulic to open or close the nozzle gate. When the valve pin open / close can control the melt filling. Especially for the big gate design, the valve pin will seal the gate after packing process to prevent the stringing and get the unapparent gate mark.
For the multi-gate mold design, using the sequence control can eliminate the weld line problem.
Specification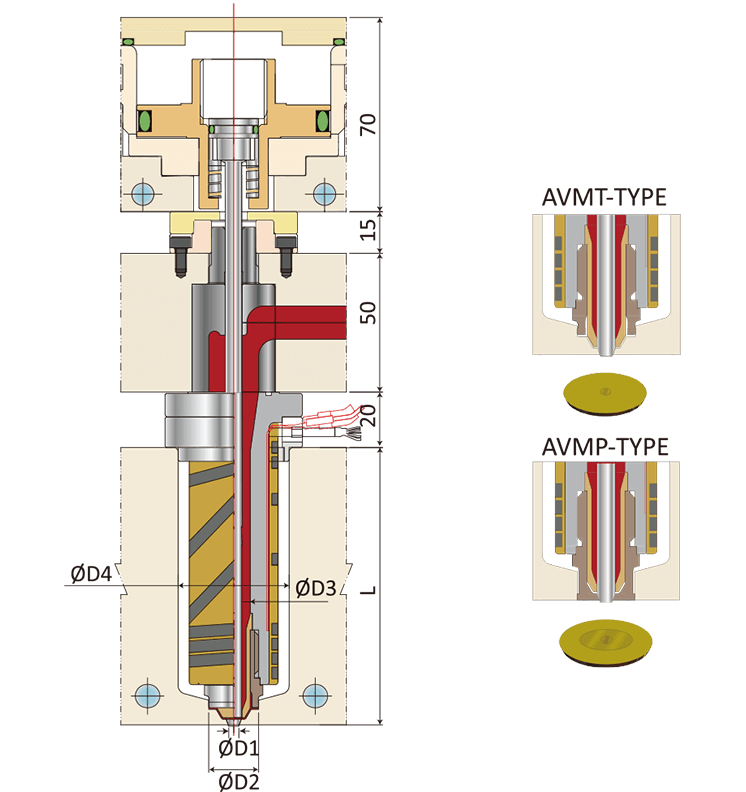 Type

AVMT 48
AVMT 58
AVMT 68
AVMP 48
AVMP 58
AVMP 68

Ø D1

3.0~5.0
5.0~7.0
7.0~9.0
3.0~5.0
5.0~7.0
7.0~9.0

Ø D2

18
25
30
18
25
30

Ø D3

12
16
20
12
16
20

Ø D4

40
45
52
40
45
52

Ø D5

N/A
N/A
L
100~400
100~600
100~650
100~400
100~600
100~650
Related
Products
( View the Other Products here )