Open Gate-NL ANPT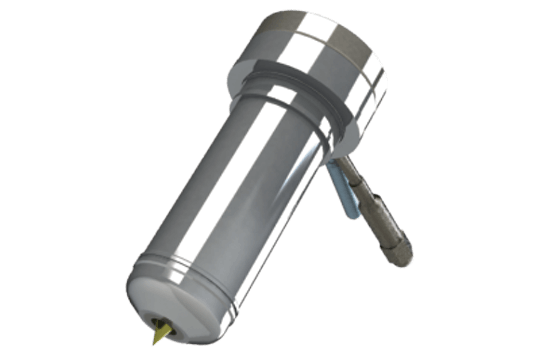 Introduction
There is a torpedo inside the nozzle to have a circularity gate and guide the melt along the torpedo to flow into the cavity, and therefore can reduce the production of cool plug.
This series is very popular for unapparent gate mark.
When the melt has added with glass fiber and has strict requirement to the flow mark that will need more attention.
Specification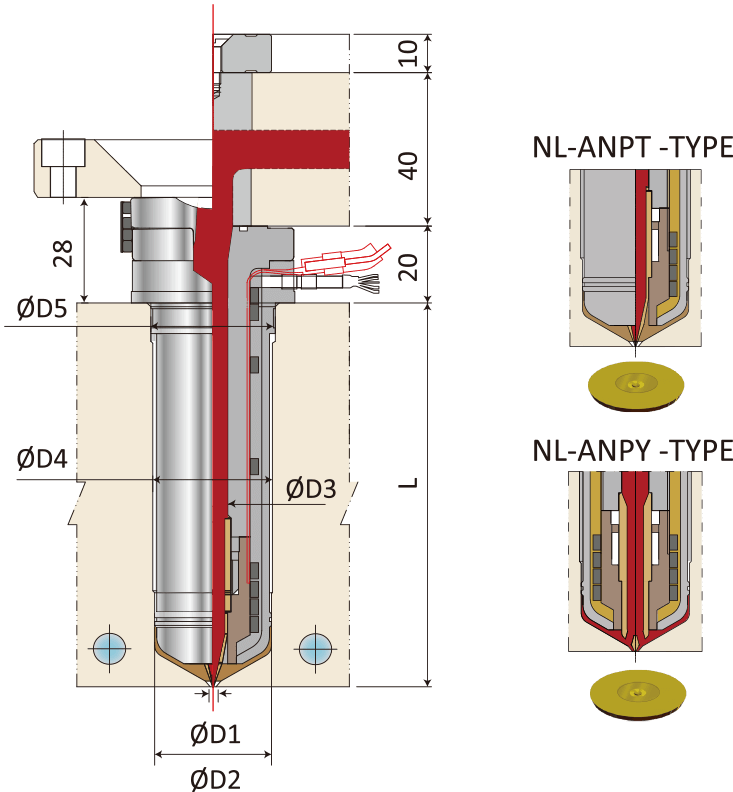 | | | | |
| --- | --- | --- | --- |
| Type | NL-ANPT 10 | NL-ANPT 20 | NL-ANPT 30 |
| Ø D1 | 0.8~1.2 | 1.0~2.5 | 1.5~3.0 |
| Ø D2 | 17 | 22 | 30 |
| Ø D3 | 3 | 5 | 7.5 |
| Ø D4 | 18 | 23 | 31 |
| Ø D5 | 22 | 25 | 32 |
| L | 55~95 | 52~112 | 100~175 |
Related
Products
( View the Other Products here )