Open Gate-ANPR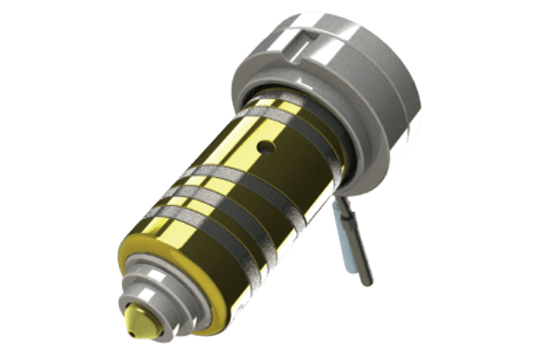 Introduction
This nozzle only has slight protruded vestige and very suitable for no flow mark required parts(transparent parts).
Due to the contactless design of nozzle bushing, there is no bushing mark on part's surface.
The match between nozzle and gate in the mold is very important that can prevent the cool plug, heat losing and stringing problems. Especially, the polymer with glass fiber needs to be prevented to use this kind of nozzle.
Specification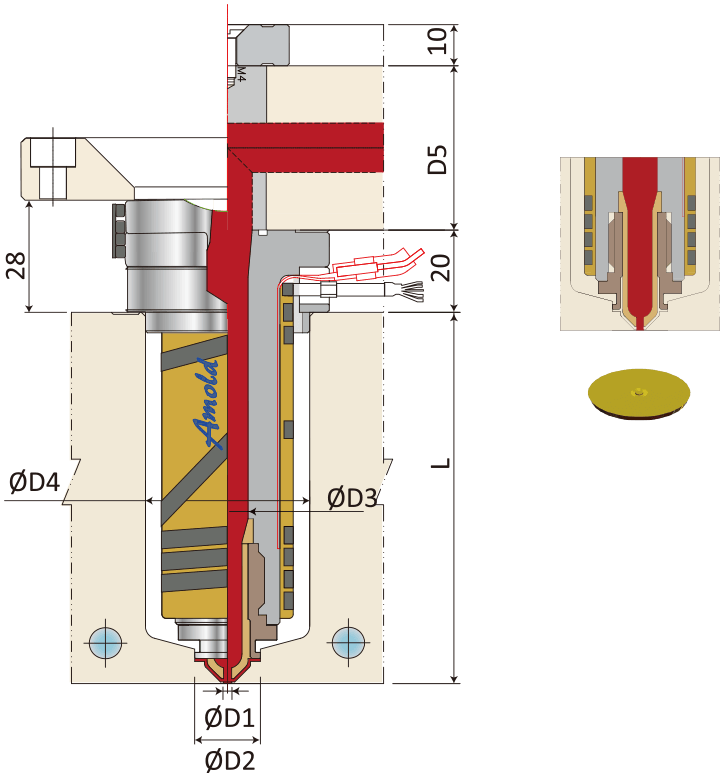 | | | | | |
| --- | --- | --- | --- | --- |
| Type | ANPR 20 | ANPR 30 | ANPR 40 | ANPR 50 |
| Ø D1 | 1.8 | 1.8 | 2.0 | 3.0 |
| Ø D2 | 9 | 15 | 16 | 20 |
| Ø D3 | 5 | 7.5 | 10 | 14 |
| Ø D4 | 25 | 32 | 40 | 45 |
| D5 | 40 | 40 | 40 | 45 |
| L | 52~160 | 80~250 | 80~400 | 80~600 |
Related
Products
( View the Other Products here )