Open Gate-AESB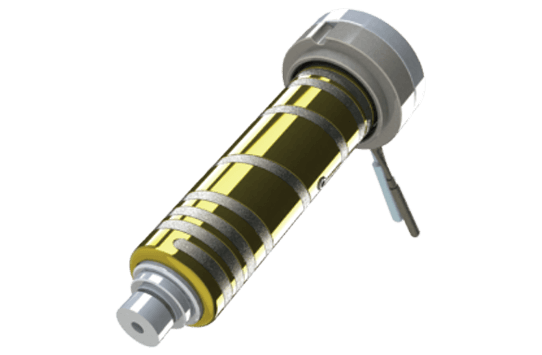 Introduction
The most used nozzle.
Suitable for all kind of polymer.
Higher shot weight and easy color change.
The structure is simple but can be customized according to the function and design from customer.
For large parts, we have many experiences in back-injection, multi-cavities and asymmetric mold.
The nozzle not only has standard and lengthening bushing but also can be trirmmed to fit the mold base thickness.
Specification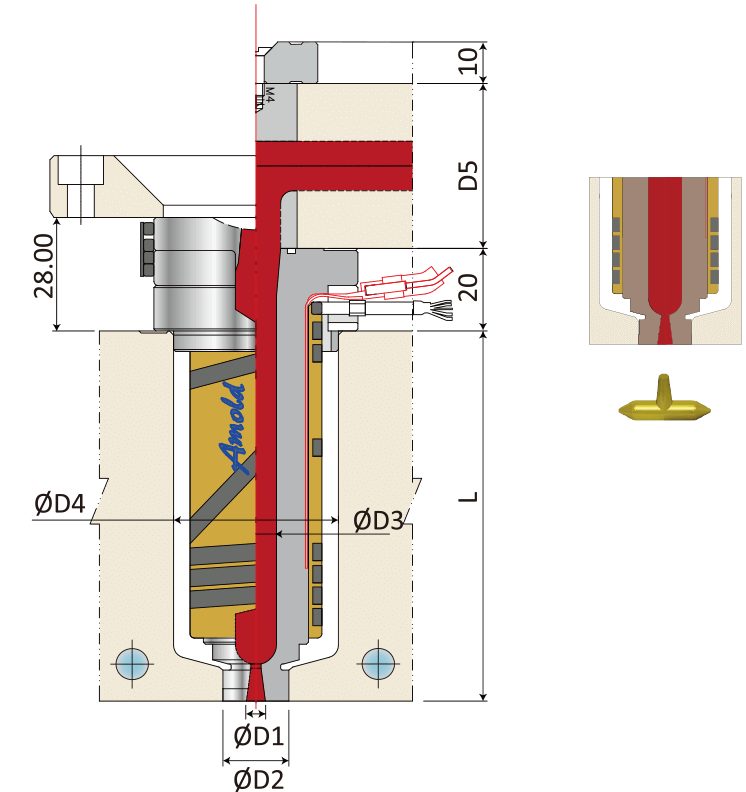 | | | | | | |
| --- | --- | --- | --- | --- | --- |
| Type | AESB 10 | AESB 20 | AESB 30 | AESB 40 | AESB 50 |
| Ø D1 | 1.0~3.0 | 1.5~5.0 | 5.0~7.0 | 5.0~8.0 | 6.0~10.0 |
| Ø D2 | 8 | 9 | 15 | 16 | 20 |
| Ø D3 | 4 | 5 | 7.5 | 10 | 14 |
| Ø D4 | 19 | 25 | 32 | 40 | 45 |
| D5 | 40 | 40 | 40 | 40 | 45 |
| L | 55~95 | 52~160 | 80~250 | 80~400 | 80~600 |
Related
Products
( View the Other Products here )