The efficient way for Liquid Silicone injection molding
2018-09-11
Ann Tong company with brand "AMOLD" has 30-year experiences in the hot runner industry. We provide LSR-mold, LSR-cold deck, coaxial shut-off module, uniform heating system and total solution to help you molding silicone (R), dual silicone (R+R), insert plastic (P+R), insert metal (M+R). Therefore, help our customers to get more efficient for LSR injection molding. Improve the quality, reduce waste of material and speed up production.
In order to provide our customers with a cheaper and quick delivered LIM cold deck system. We put a lot effort to innovate the LSR cold runner system. From our experience, the use of LSR parts and insert molding process (plastic or metals with LSR) are growing up rapidly in the near future. For the purpose of curing, re-flow and leakage of LSR during the injection molding process, we develop the valve gate cold deck system with good balance. Simultaneously, our flow control valve system can be adjusted during process and easily getting a balance flow for each drop/gating. The mold heat balance and analysis also important because it can provide production yield during the process.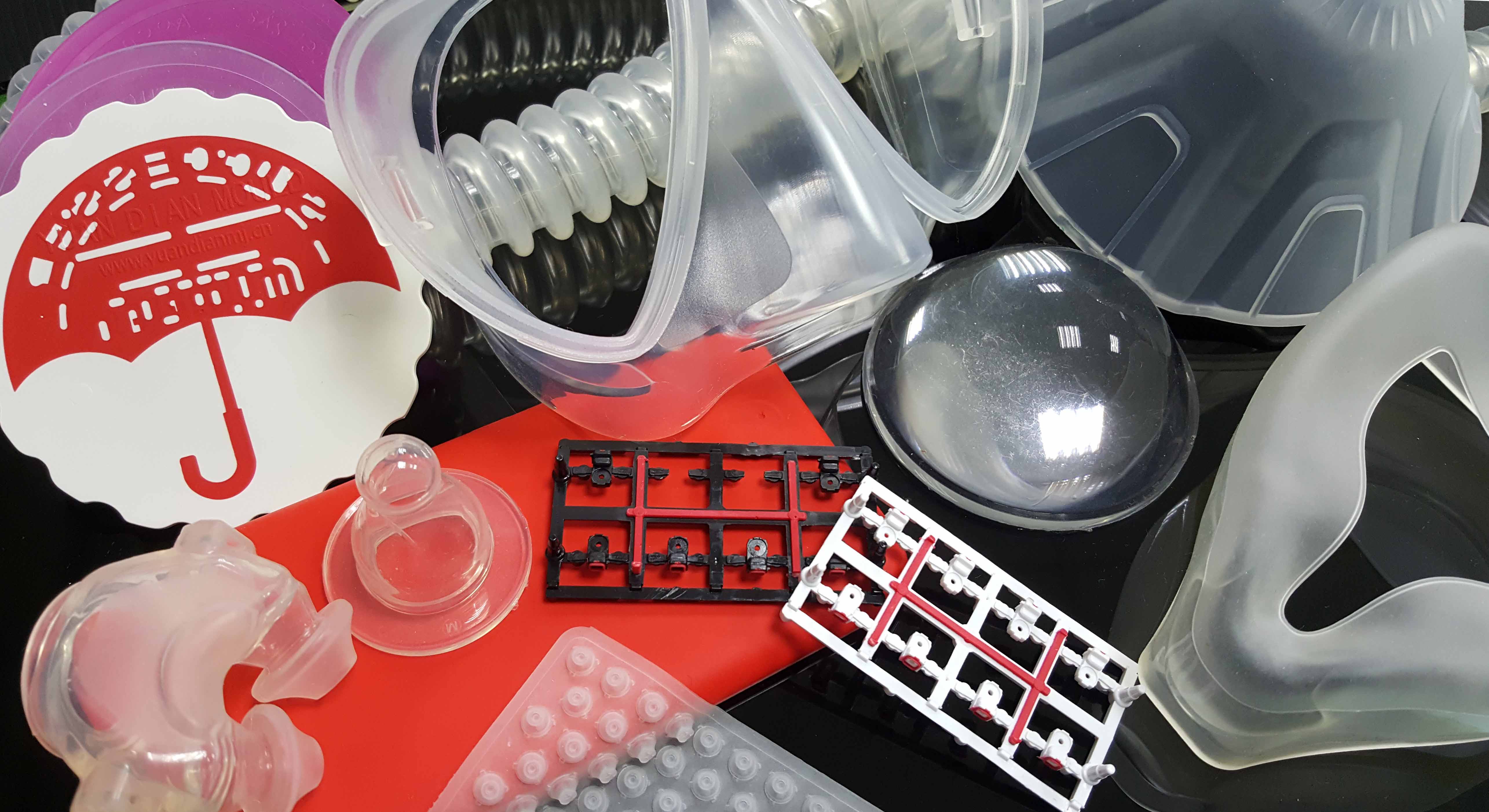 Liquid Injection Molding (LIM) process:Please refer to Figure (1)
Liquid injection molding uses a mechanical mixing process that focuses mainly on liquid silicone rubber (LSR) and similar elastomeric materials. Most of liquid silicon rubber products are made by injection molding. Mix material A and B of the dosage system and then each material will be pumped in a 1:1 ratio into a static mixer, which triggers the mixing reaction. The liquid mixture is then injected into a sealed mold and heat the mold for solidification.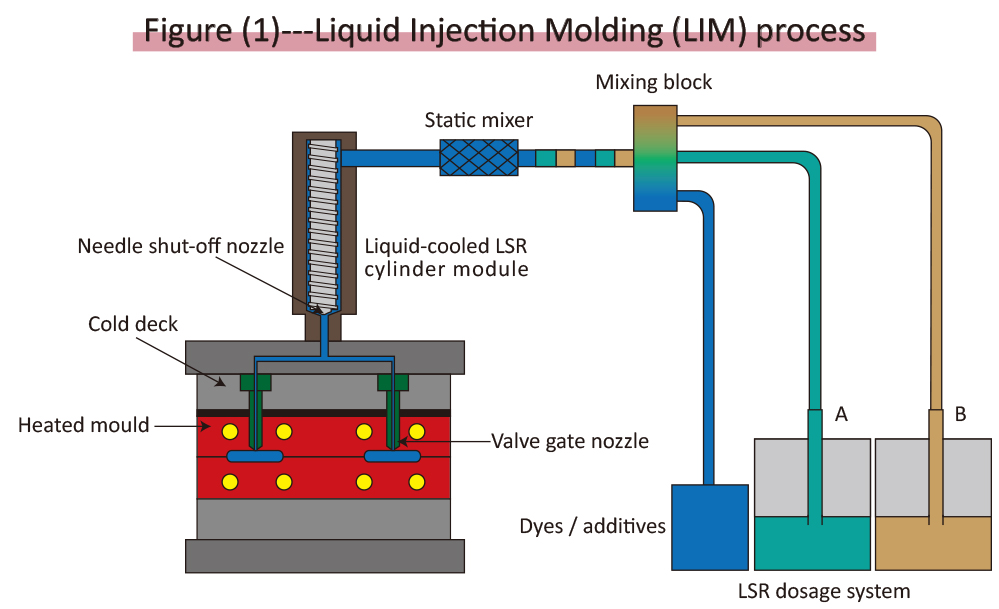 Amold LSR valve gate system is installed in the cold deck:Please refer to Figure (2).
It will support customers to increase production. The characteristics are as followings:
1. Valve gate nozzle:
Direct injection molding onto the product surface, no slug; reduces the waste of materials and decreases the cost.
2. Excellent Insulation design:
Analyze the cooling system before making Cold Deck; great heat resistance effectiveness.
3. Flow control valve:
Apply to multi-cavities production flow balance; the stability of the product size has been improved.
4. The Modular design of the Cold Deck:
Installation faster and easy to maintain.