Cold Deck with 16 valve gates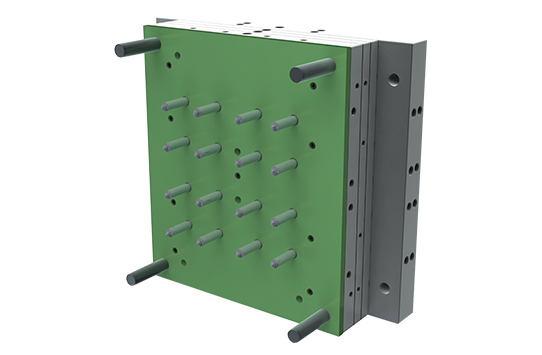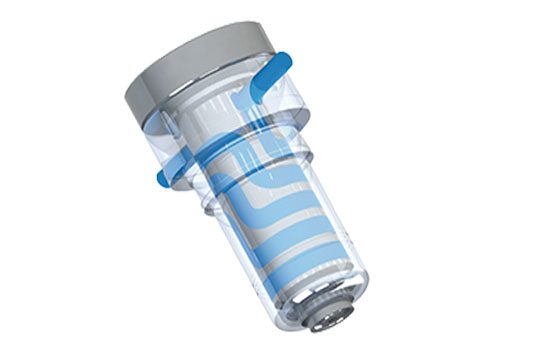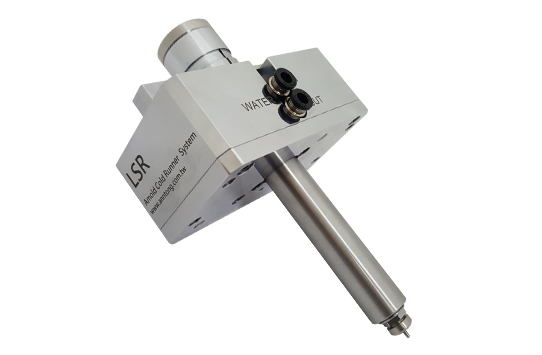 Specification
單位:mm
| | | |
| --- | --- | --- |
| Type | Nozzle diameter | Cavity diameter |
| CVRT-10 | Ø 12.7 | Ø 14 |
| CVRT-20 | Ø 20 | Ø 22 |
| CVRT-30 | Ø 38 | Ø 40 |
Liquid Injection Molding (LIM) process
Liquid injection molding uses a mechanical mixing process that focuses mainly on liquid silicone rubber (LSR) and similar elastomeric materials. Most of liquid silicone rubber products are made by injection molding. Mix material A and B of the dosage system and then each material will be pumped in a 1:1 ratio into a static mixer, which triggers the mixing reaction. The liquid mixture is then injected into a sealed mold and heat the mold for solidification.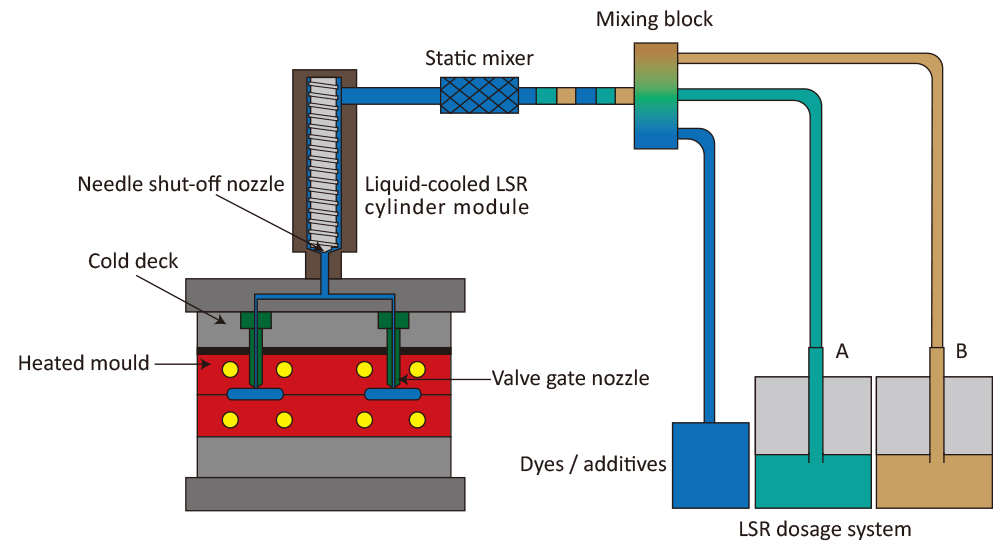 Features of Silicone
1. Excellent temperature stability:
It can be used stably without deterioration in the temperature -40 ℃ ~ 200 ℃.
2. Good weather resistance:
It can be placed for a long time outdoors, not aging hard, cracked, and peeling off.
3. Excellent shock absorption:
After the curing of silicone products, they are excellent toughness elastomeric. It has a good shock-absorbing effect.
4. Excellent electrical characteristics:
Silicone itself is a mineral, so it has excellent insulation, so it is very suitable for electronic products.
5. Excellent water repellency:
Organic silicone also has a waterproof, which is the use of electrical equipment in the wet conditions with high reliability protection.
Related
Products
( View the Other Products here )